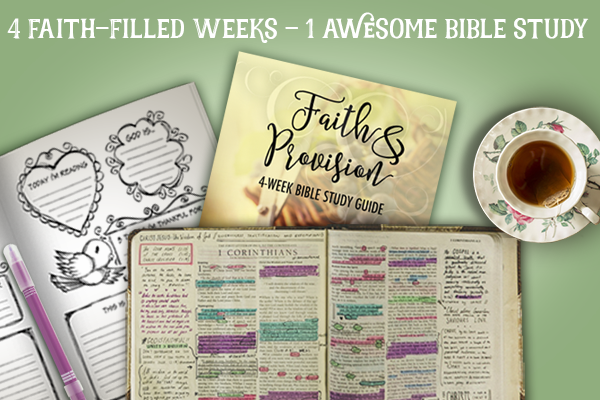 Are you ready for another awesome Bible study? Are you ready to dig into the Word to discover wonderful and exciting new things? Me too!
If you have a group of friends that might be interested in this study, maybe you can call them up and get together once or twice/week. The study guide is free and I'll provide more printable resources each week! It's also a great study to do with your husband.
_______________________________________________
Table of Contents:
Note: Part 1 of each week includes FREE printable resources.
Part 2 of each week includes an extra coloring page.
_______________________________________________
THE STUDY
"Faith and provision" will run for four consecutive weeks. Digging into the Word, we'll take a closer look at faith and all of the wonderful things it entails including these topics:
Week 1 – Faith is Courageous
Week 2 -Faith Leads to Victory
Week 3 -Faith Glorifies God
Week 4 -Faith Can Move Mountains
Faith is often all of these things working together. It takes courage to step out, it calls us out of our comfort zone, and sometimes to sacrifice. Faith can move mountains, and when it's exercised well it glorifies God and leads us to victory!
Grab a copy of our study guide (below). Check the table of contents above to join up with us.
_______________________________________________
RESOURCES
THE STUDY GUIDE – FREE Printable Below
In the guide (find link below), you'll find that I have selected scripture to read on Monday, Wednesday, and Fridays. I'd like us to take a close look at faith on these days.
On the alternate days we'll be digging deeper into the Word, and we'll also take a closer look at provision.
You'll find a section at the front of the book called "How to Use This Study," it will guide you through the dig, with steps to help you along.
PRAYER JOURNAL 
Note: If you are looking for the prayer journal to go along with this study, check out my Quieting Your Heart: 6-Month Prayer Journal. (affil link)
You don't need to pick up a copy of my prayer journal to do this study with us. It's an optional addition to this study. You can use any journal you have. In fact you could use a simple piece of paper. What I encourage you to do is to use your journal to journalize daily prayers, and to give thanks for a few things each day. It's a nice keepsake to hang on to.
FIND ME ON THE WEB
Find us in our Facebook group: Bible Journaling. I'm sure that many of the readers including myself will be sharing their journal entries.
Psst… You know that little "like" button on Facebook? Well click that and check off "Get notifications" or you won't see my notifications because Facebook is a goof.
ONLINE RESOURCES: 
These are my favourite online Bible study tools!
Bible Gateway – Every version you can imagine is online
Matthew Henry's Commentary on the Whole Bible
Other commentaries you might prefer
Interlinear Bible – I love this one!
Blue Letter Bible – Dig into the Hebrew and Greek
Bible Word Search
_______________________________________________
FREE BIBLE STUDY GUIDE
click the image to view and download, or click here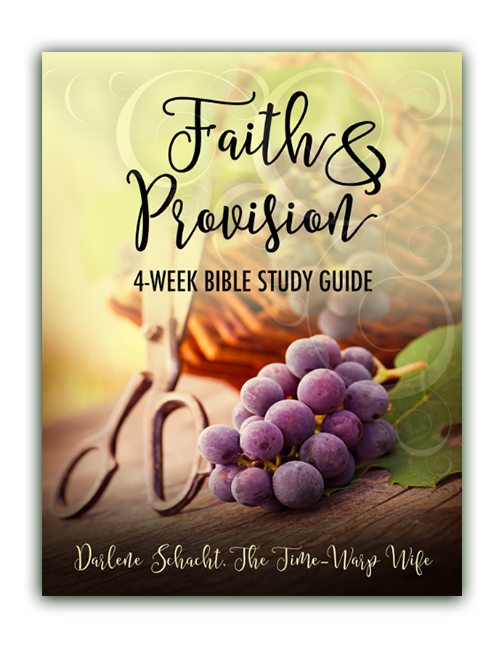 6-MONTH BIBLE-STUDY JOURNAL
(an OPTIONAL addition to the study) 
Please note, this is not the prayer journal. The prayer journal is coming out next week.
(Edit: The prayer journal just came out on Amazon, click here to view it.)
This is a Bible study journal for those of you who want to use it alongside this study.
The adorable images make for a beautiful keepsake you can fill up with notes and pass down in your family.
Click here to view on Amazon 
affil link