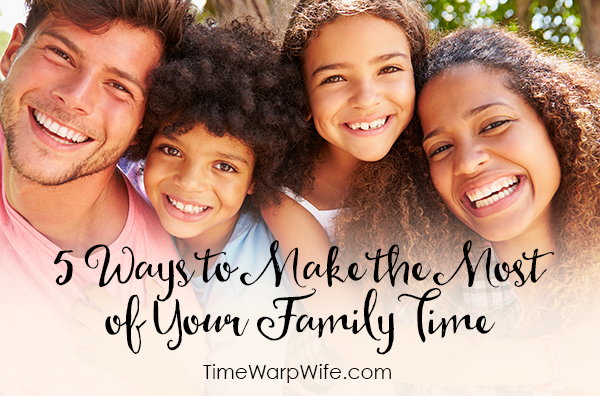 Growing up I shared a room with my sister. For a while there, we even shared the same bed. My cousins had four girls to a room–two in each bed. That's just how it was back then. Big families made do.
With seven girls in the house, and one bathroom, we learned to share.
Clothes were passed down, and since I was the youngest I got all the leftovers. But I didn't mind. I loved sorting through their old clothes, picking and choosing my favorites, knowing that I was growing up too.
We also shared memories. Lots of them.
Hanging out in the basement playing Monopoly… making cakes in our Easy Bake Oven… turning the upstairs closet into a fort… listening to stories around the kitchen table… camping on the weekends with our cousins… playing restaurant with our friends… summer afternoons down at the pool… ice skating… snowball fights in the yard… eating Mom's Christmas cookies… and watching Dad play the fiddle while our little dog danced…
Every day that we spend with our families we're creating a memory. Every moment we share helps to shape who we are.
We're all familiar with the word "family," but I was curious to find out how that word came about.
According to Dictionary.com "family" originates from the Latin word "famulus," meaning servant. The term was originally used to describe household servants. "It was not until 1667 that the term was used specifically for the group of persons consisting of parents and their children."
I love that. I think the word "servant" beautifully describes the inner structure of a loving family.
Love is so much more than a feeling, it's an act of service. When one hurts, we all hurt. When one rejoices we rejoice with them.
We pick each other up. We carry each other through tough times. We lean on each other when we need a shoulder to cry on. We pray for each other at all times. We embrace in good times and bad. This structure of love and support makes family something you want to come home to.
Love takes effort and sacrifice. If we want to spend time with family, we need to make time. If we want to make the most of the little time that we have, we need to be intentional about the way that we spend it.
Let's look at 5 ways to make the most of your family time:
1. Create bucket lists. Have you ever looked back at a season and said to yourself, I wish we did this or I wish we did that? Make a list at the start of each season. This way you can plan ahead and carve out time for activities.
2. Hang out together. Even if you're not doing anything exciting, do it together. Some of the best memories happen when you least expect it. My family always eats together, and we drive together.
Sometimes my mother will ask why I drive my kids everywhere. "Can't they take the bus?" She says.
Certainly they can, but I absolutely love spending time in the car with them. It gives us a chance to talk, to laugh, and to make memories together. If I go to the store I'll bring someone along with me. If I'm running an errand, we'll make it a road trip. We have "road trips" almost every single day in the summer.
3. Get excited about the little things. My 24-year-old son is really good at this, which has been an example to me over the years. He gets excited about our lives. For example, if one of my younger boys makes a movie, he'll plan a movie night so we can watch it together as a family. We're not talking about block-buster movies here either. We're talking about 6 minute movies made by 13-year-olds.
We talk about our hopes and our dreams. We strategize together about ways we can implement them. We rejoice at our milestones.
4. Make good food. Yes, you read that one right. *smile* Acts chapter two tells us how the early church went from house to house eating together. Eating together brings on a feeling of comfort and warmth. It promotes conversation. It's an "I love you note" that goes straight to the tummy. It draws people together. Cooking is a beautiful way to serve your family in love.
5. Say yes to your family. Sometimes we have to say "no" to everyone else if we want to say "yes" to our family. Are you over committed? Is your family over committed? If you don't have enough time to spend together, ask yourself where and how you can start cutting back.
You are loved by an almighty God,
Darlene Schacht
The Time-Warp Wife
This post contains an Amazon affiliate link. Please read my full disclosure.