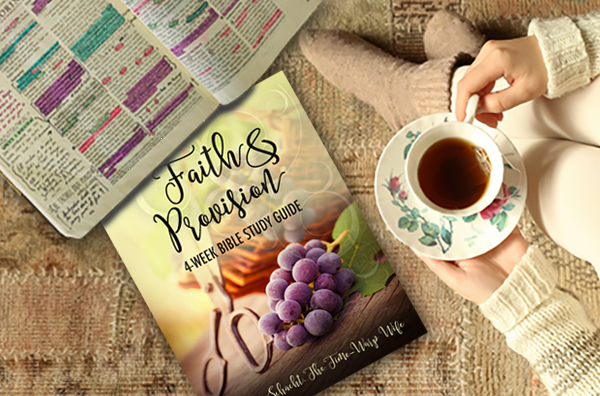 For more information on this study, including our free study guide, click here.
This week our study had a focus on faith that glorifies God. As I was reading the scriptures, I couldn't help but notice that these men pointed to God with every opportunity they had.
What we see happening then is that faith has the power to direct others to repentance.
Another thing that really stood out to me this week was how Shadrach, Meshach, and Abednego weren't focused on being delivered from the fiery furnace as much as they were focused on following God's will. I was reminded of this verse, and how everything that Jesus did was to bring glory to His Father in heaven:
"Father, if you are willing, take this cup from me; yet not my will, but yours be done." An angel from heaven appeared to him and strengthened him. And being in anguish, he prayed more earnestly, and his sweat was like drops of blood falling to the ground. Luke 22:42-44
I can't help but be reminded of the many times I've prayed earnestly for something, while mumbling a little, "if it's Your will," in the middle of my prayer. The thing is that my heart hasn't always been in the same place that my words were. I desperately want my will above anything else, and grudgingly accept His will as second best.
This study is a reminder to me that I need to grow on this area of my life. I need to be able to cherish God's will in my life and find the value in it, even when I can't find the reason.
You are loved by an almighty God,
Darlene Schacht
The Time-Warp Wife


Elijah and the Fire from Heaven – 1 Kings 18:16-45
Elijah took every opportunity to attribute this miracle to the Lord. Standing before them, he prayed, "Answer me, so these people will know that you, Lord, are God, and that you are turning their hearts back again."
Note… they weren't turning their own hearts to the Lord. Elijah wasn't turning their hearts to the Lord. GOD was turning their hearts, and Elijah made sure the people knew that.
He was merely one prophet against 450 false prophets. This serves to remind us that regardless of how many people turn away from the truth, we must be willing to stand alone. It took great courage to be the only one standing.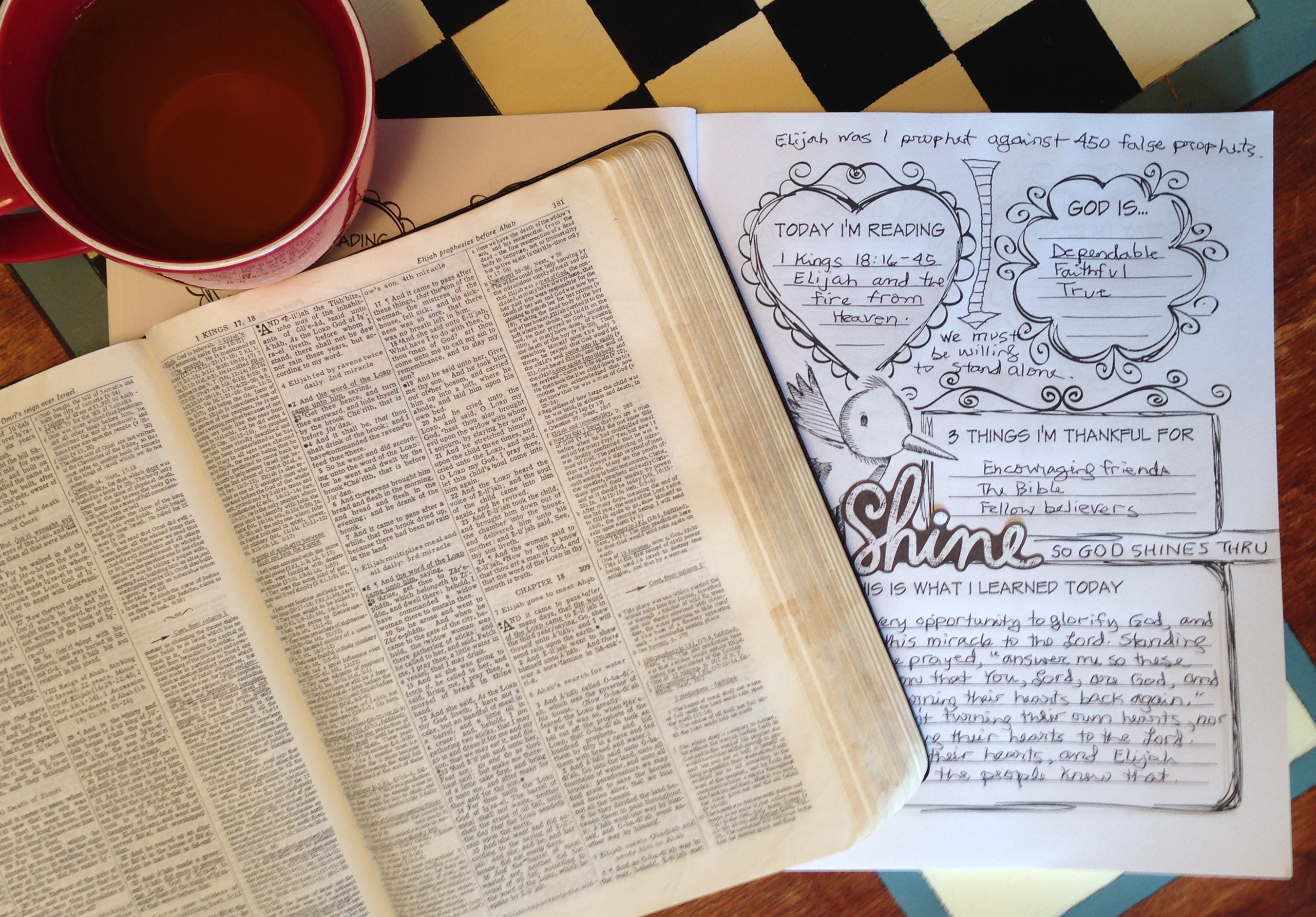 Quieting Your Heart: 6-Month Bible Study Journal (affil link)
Daniel in the Lion's Den – Daniel 6:1-26
If you are following along in our Bible study, please leave your thoughts in the comments.
This chapter teaches me to walk blamelessly so that I might reflect the glory of God. It also teaches me to serve God without abandon and to trust Him regardless of what comes my way. Even if I'm stepping into the most daunting circumstance, I find rest in the knowledge that He's got my back.
Stress is fear of the future, but faith is the assurance that whatever may come, He's in control.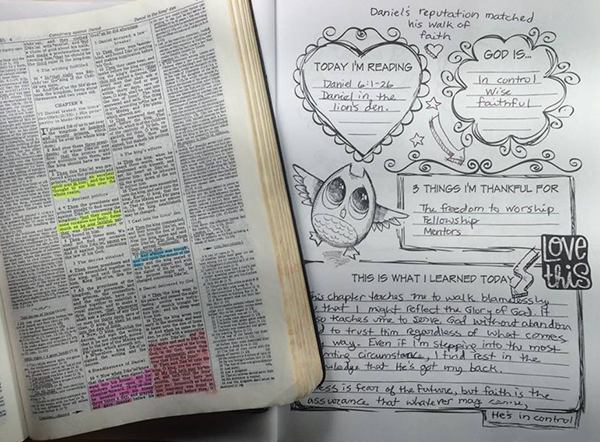 Quieting Your Heart: 6-Month Bible Study Journal (affil link)
The Fourth Man in the Fire – Daniel 3:1-30
What really stood out to me in this chapter was the depth of Shadrach, Meshach, and Abednego's faith. They didn't merely believe in God and who He was, they trusted His wisdom regardless of how it affected their life.
We often pray expecting God to answer our prayers according to our will. Their desire was that God would deliver them according to His will.
They knew that God was able to deliver them from the fiery furnace, but if He didn't they would still be faithful to Him.
What I learn from the fourth man in the fire is that Jesus walks beside me when I put my trust in God!
Quieting Your Heart: 6-Month Bible Study Journal (affil link)

Click here to download this week's coloring page: