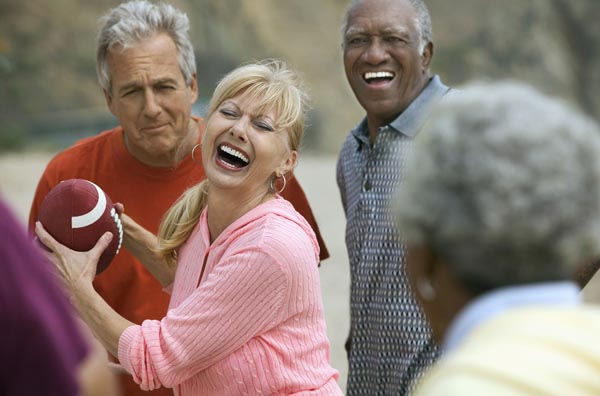 When my son was in third grade, he joined his first basketball league at a local church.  We thought it would be a good way for our academic, Lego-loving boy to learn new skills.  His team's name was Magic and boy…did they need some of that!
The boys dribbled, lost the ball.  Shot, missed the hoop.  At times, it seemed hopeless.
They didn't win one game all season.  In fact, one game was so lopsided that about halfway through the game, they turned off the scoreboard.
But that season of basketball wasn't a bad experience.  As I look back on our season with the Magic, I can count at least four lessons learned and you know, they are truths that apply for married life as well.
So if your marriage needs a little magic, why not review these four basic principles for success on and off the court:
1.  There needs to be one coach.  Can you imagine how confused Ethan and his teammates would have been if not just one coach was yelling from the sidelines, but TWO?  And, what if they were yelling opposite instructions?
Talk about confusing!
In marriage, there needs to be one head coach – and that responsibility according to 1 Corinthians 11:3 belongs to your husband.  Champion his leadership and do all you can to support him.  He needs to hear from you, so give him necessary feedback about your home.  But remember, your family only needs one head coach.
2.  Learn from failure.  When something fails in your marriage, instead of being crushed under the weight of that disappointment, ask yourself a few questions.  What could I have done differently?  How could have I been more prepared?  What can learn for the next time something like this happens?
My son Ethan had been accustomed to much success.  He's at the top of his class.  He's well liked.  He plays the piano well.  He's the one with all the answers in Sunday School.  So when he entered the basketball court and had to deal with losing, that was healthy for him.  Failure teaches you to learn and grow.  It forces you to be humble and it helps you have empathy for others when they experience failure.
If you've ever felt like your marriage was a failure – or that you failed on a particular day – take heart.  Your failures are not fatal, as long as you commit to learn from them.
3.  Keep having fun.  You know there are adults who are way too serious about kids and sports.  You would think it was a college championship game by the way parents are yelling, when in reality it's just two teams of eight-year-olds playing basketball.  One thing we tried to emphasize all season with Ethan's time on the Magic was "Have fun!"
Remember dear friends, marriage is supposed to be fun!  Sure the scoreboard might not always be lit up with everything going your way, but the journey of husband and wife is meant to bring joy…to be fun.
So when was the last time you had fun together?  Was it a date night?  Laughing at a comic strip?  Be sure to make space in your calendar for fun.  It's so easy for marriage to get bogged down in finances, work schedules, home repairs, and parenting.  Don't let it be all work.  Make time for play.
4.  Celebrate the small stuff.  Toward the end of the season, Ethan dribbled the ball and took a shot.  We cheered and watched that ball as it glided through the hoop.  We erupted – it was Ethan's first basket and one of the few baskets the Magic had made in the game.  We celebrated and showered Ethan with high fives after the game.  Sure, the Magic had lost, but Ethan had scored two points!  At home, we re-played that Magic moment on the camera and reveled in that moment again and again.
In marriage, whenever you clear a speed bump, reach a milestone, cross off a goal, or recognize growth in each other, CELEBRATE!  Don't just celebrate the big anniversaries – celebrate the small stuff.  You remembered to open the door for me.  You got a new client at work.  You did the laundry for me when you realized I needed it done.  Your kiss is still welcoming after a long day at work.
All the little moments of marriage that are precious can pass by unnoticed if we're not careful.  So celebrate the small and big stuff that comes your way.
If you need a little spark in your marriage…remember to listen to the head coach, learn from your failures, throw your head back and laugh, and look for the small stuff to celebrate.  Before long,  you'll be creating your own magic.