Faith Can Move Mountains
This week we study three miraculous stories. What I noticed about these stories, and those of the previous weeks, is that God is glorified when we put our trust in Him.
His provision comes by grace, and it's often displayed in unexpected ways. Rarely the way that we think it will happen and always for the good of our growth. Faith is possibly the hardest thing to exercise. It calls us to sacrifice, to humility, and to patience. Faith tells us to step aside so that God can work through us.
While I was putting the resources together this week, I had a strong feeling that many of you are experiencing a sense hopelessness. Perhaps not on a grand scale, but in one area of your life. There's that one thing that's weighing you down. That one thing that's strained beyond hope. The enemy is in hot pursuit of your soul, and he's dragging you down.
Then I started to read, and the words brought life to my soul. I saw hope, revival, providence, restoration, and life in abundance. I saw God at work when all hope was gone. I saw the stench of death swallowed up by the power of God, and I knew that nothing is impossible to Him.
And what did He ask of the Israelites when their backs were up against the Red Sea? What did he expect them to do when Pharaoh and his men were in pursuit of their lives?
"Fear ye not, stand still, and see the salvation of the Lord." – Exodus 14:13
God is fighting for you whether you know it or not.
"The LORD shall fight for you, and you shall hold your peace." – Exodus 14:14
Remember these words as you go through this week. Anytime you're feeling the stress or the strain of a trial, remind yourself that God is at work in your life. He has the power to change things in ways we couldn't even begin to imagine. He has the power to put down the enemy. He gives new hope where all hope is lost.
You are loved by an almighty God,
Darlene Schacht
The Time-Warp Wife
P.S. See the colouring page below? Come back here on Friday to continue our study on faith and provision. I'll have another colouring page for you then!
Join us on Facebook in our Bible journaling group to share your notes and discuss today's lesson.
---
 THIS WEEK'S RESOURCES
WEEK THREE AT A GLANCE
Click here to download this week at a glance.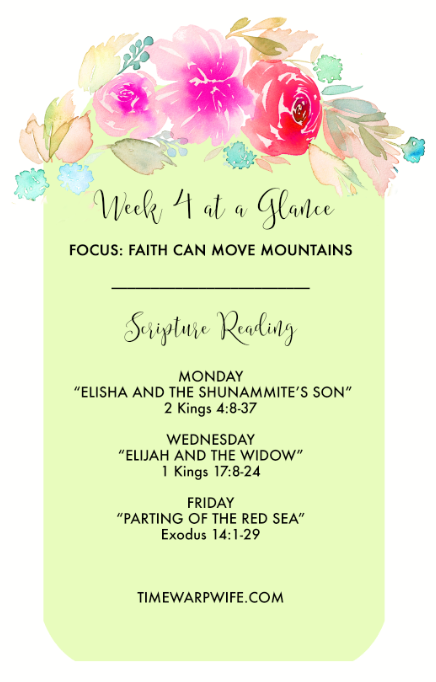 STUDY QUESTIONS
Click here to download this week's study questions.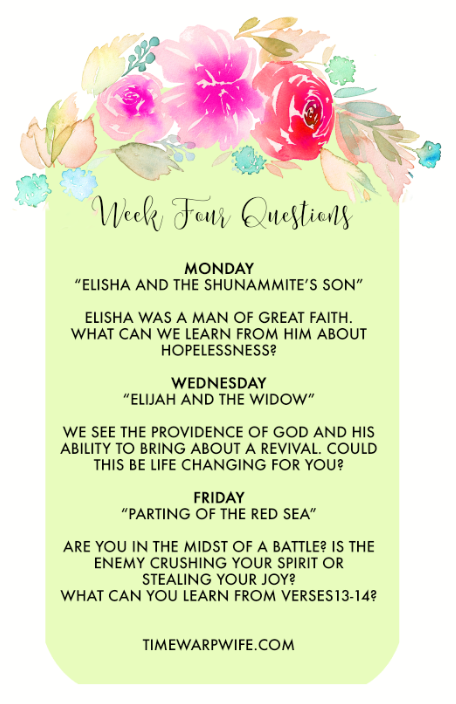 Click here to print this colouring page. Come back on Friday for another one!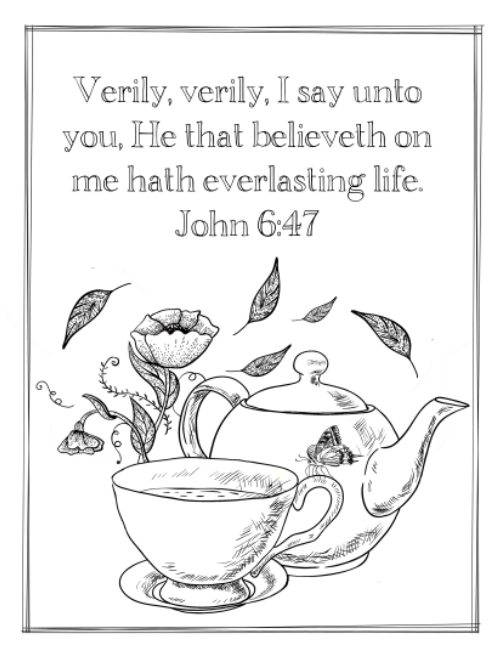 FREE STUDY GUIDE
If you haven't received your study guide yet, click the image below to view and print it.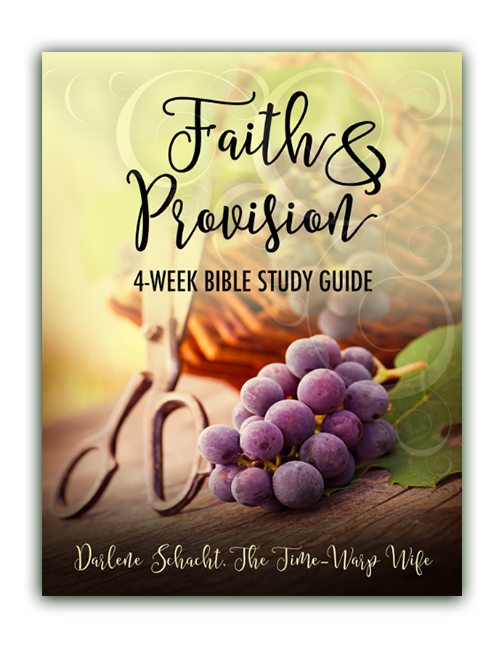 6-MONTH PRAYER JOURNAL – OPTIONAL
It's here!! The 6-month prayer journal is finally ready.
If you would like to buy a copy, it's up on Amazon right now. (affil link)
Click the image to take a peek inside on Amazon!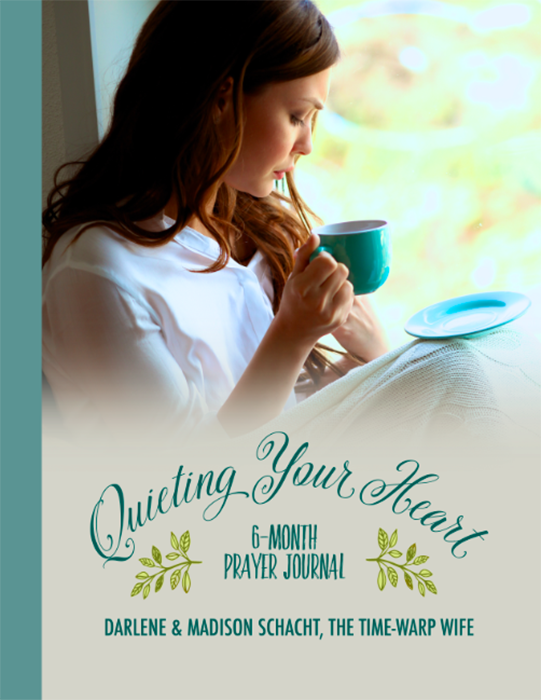 Quieting Your Heart: 6-Month Prayer Journal is designed to strengthen your prayer life and draw you closer to God. The whimsical illustrations and Bible verses throughout make this journal a precious keepsake you'll want to hold on to for years. The journal provides you with space to:
Jot Down a Daily Prayer
Record Your Prayer Requests
Finish the Sentence "Lord, teach me to…"
If you enjoy pretty note books and quiet time in prayer, then you'll love this prayer journal! Please note: this journal is not a devotional. It's a place for you to record your daily conversations with God.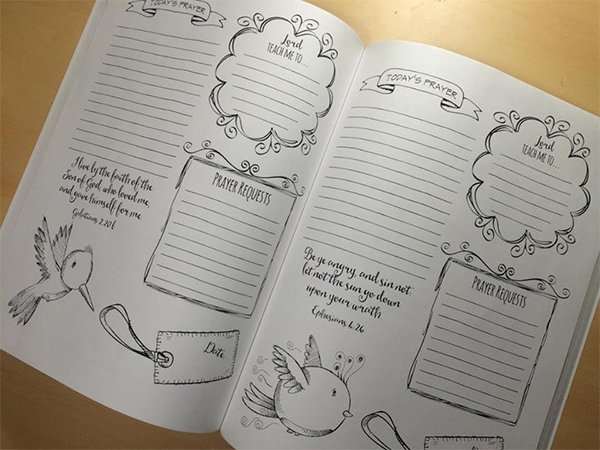 SCRIPTURE CARDS – the final 7 of 28. 
Click here to view and print this weeks cards:
Week 4 – Page 1  |  Week 4 – Page 2