My brand new coloring book, "Joyful Expressions" just came out today. Woohoo! In fact it's so new that Amazon doesn't have a peek inside feature yet. Argh!
I've tried to provide a wide sample of the pages in the image below, but can't show you all of them because there are 50 images in total! 🙂
Joyful Expressions is an adult coloring book designed to draw you closer to God, while you unwind in His presence.
Unlike many adult coloring books that encourage you to empty your mind, Joyful Expressions provides you with scripture after scripture to fill your mind with the goodness of God and the truth of His Word.
Philippians 4:8 tells us, "Whatsoever things are true, whatsoever things are honest, whatsoever things are just, whatsoever things are pure, whatsoever things are lovely, whatsoever things are of good report; if there be any virtue, and if there be any praise, think on these things."
Pull out your favorite pencil crayons, sit at the table, drink from His Word, and put scripture to memory while you soak in His presence.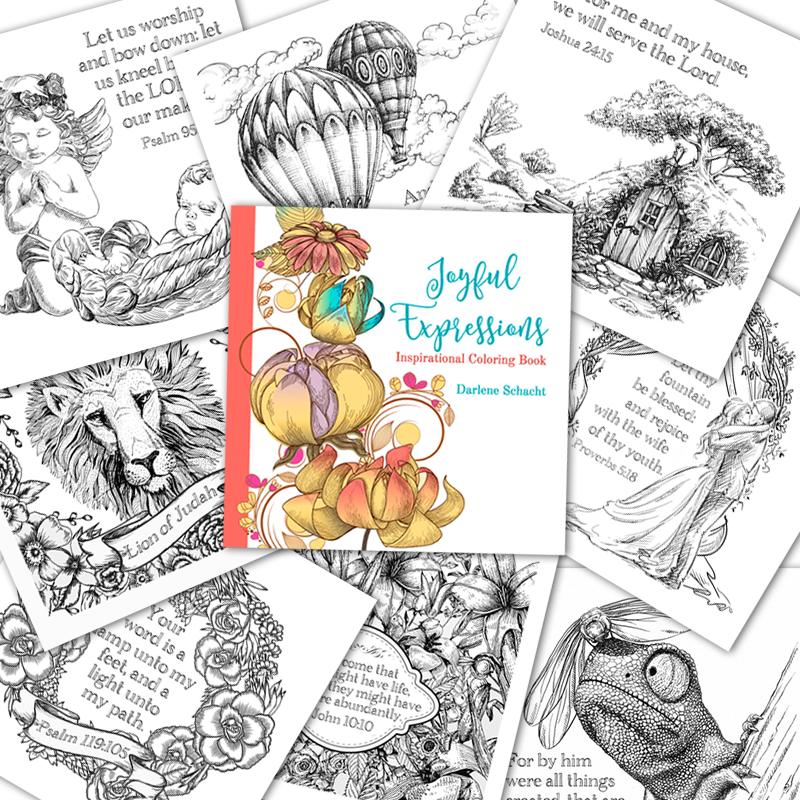 Today and every Tuesday, I want to invite bloggers to link-up any blog posts that will encourage women to joyfully live out their roles as wives and keepers of their homes I'm looking for posts on marriage, parenting, housekeeping, recipes, etc.
All you have to do is enter the direct link from your post into the linky tool below!
I'd also like to ask you to link back here with the Titus 2sday button (below) so that other bloggers can join in too!
Please note that the opinions expressed by the participants are those of each individual blogger and may not necessarily reflect Time-Warp Wife. Wisdom and discretion is advised. Thank you!
Note: If you don't know how to join in, but would like to share your blog post here too, I have created a step-by-step tutorial to guide you along. Click here for instructions.