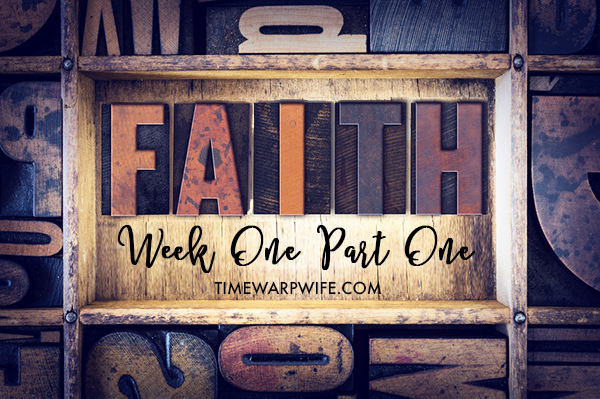 NOTE: For those of you who have been waiting for the arrival of the 6-Month Prayer Journal. I have GREAT NEWS!! It's here! See image and link to Amazon at the bottom of this post.
---
Pssst… every Monday this month I'll have free resources for you like the ones you see below. I hope you enjoy them!
"[To have Faith in Christ] means, of course, trying to do all that He says. There would be no sense in saying you trusted a person if you would not take his advice. Thus if you have really handed yourself over to Him, it must follow that you are trying to obey Him. But trying in a new way, a less worried way. Not doing these things in order to be saved, but because He has begun to save you already. Not hoping to get to Heaven as a reward for your actions, but inevitably wanting to act in a certain way because a first faint gleam of Heaven is already inside you."
― C.S. Lewis, Mere Christianity
This past week, the same verse kept coming to me over and over again, "My brethren, count it all joy when ye fall into divers temptations; Knowing this, that the trying of your faith worketh patience." – James 1:2-3
And so I want us to start here–with this verse–and branch out from there.
Here's an interesting thought. God doesn't tempt us with sin, but the trying of our faith often reveals the sin from within us.
Matthew Henry writes, "Afflictions, as sent by God, are designed to draw out our graces, but not our corruptions. The origin of evil and temptation is in our own hearts."
A trial is a test. It proves the depth of our faith, by our love for the Father.
Sometimes a test calls us to obedience, will we choose God's will if it causes personal discomfort and pain?
Sometimes it calls us to sacrifice the things we hold dear in this life. Are we willing to let go if it's not in line with God's will?
Sometimes faith calls us to exercise courage. Will we make a stand against sin when no one else will? Will we follow our faith or give in to peer pressure?
Sometimes faith calls us exercise patience and contentment, as we trust in the providence of our Lord.
Can we count it all joy when we're feeling the sting? Can we be joyful through poverty, sickness, and pain?
Here's the thing… joy comes to those who trust in the provision of God, knowing that He's got our best interest at heart.
He rewards the faithful with an incorruptible crown. We're focused on instant gratification, but God in His wisdom offers eternal gratification. It's for this reason that we could be in the midst of turmoil and still experience peace in our lives. That in itself is a gift.
When we read about the provision of God in scripture we see Him working in miraculous ways. We see the result of their faith come to fruition. We don't always experience that in our own lives.
Sometimes we never come to understand why God directed our path the way that He did. I imagine that people like David, Elijah, Daniel, and Paul experienced trials they didn't understand at times either. What makes a believer stand out from the crowd is that they trust in the wisdom of God.
You are loved by an almighty God,
Darlene Schacht
The Time-Warp Wife
P.S. See the colouring page below? Come back here on Friday to continue our study on faith and provision. I'll have another colouring page for you then!
Join us on Facebook in our Bible journaling group to share your notes and discuss today's lesson.
---
THIS WEEK'S RESOURCES
WEEK AT A GLANCE
Click here to download this week at a glance.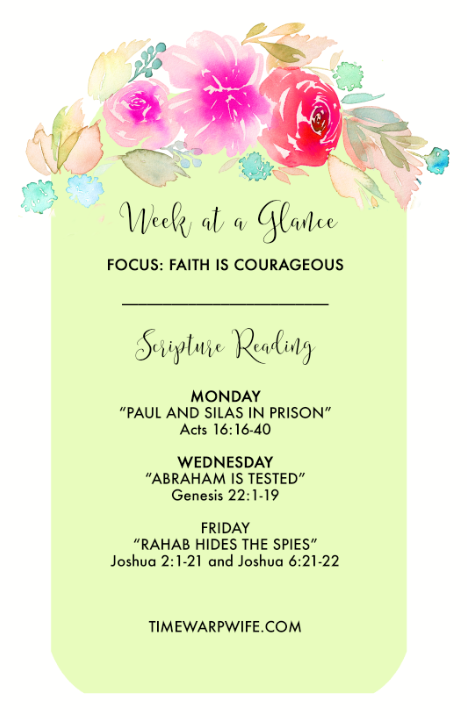 STUDY QUESTIONS
Click here to download this week's study questions.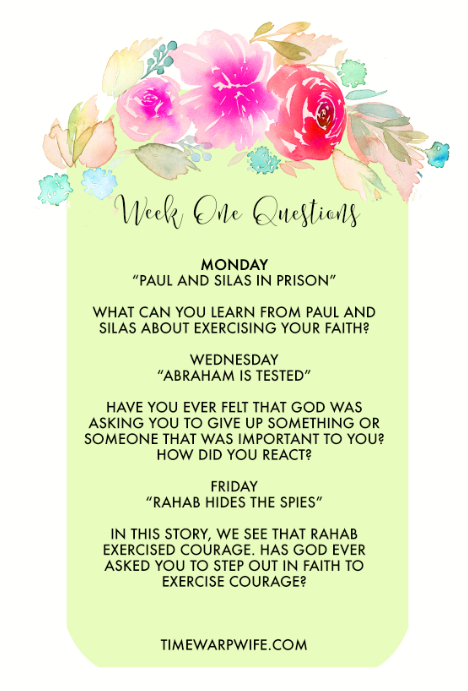 Click here to print this colouring page. Come back on Friday for another one!
FREE STUDY GUIDE
If you haven't received your study guide yet, click the image below to view and print it.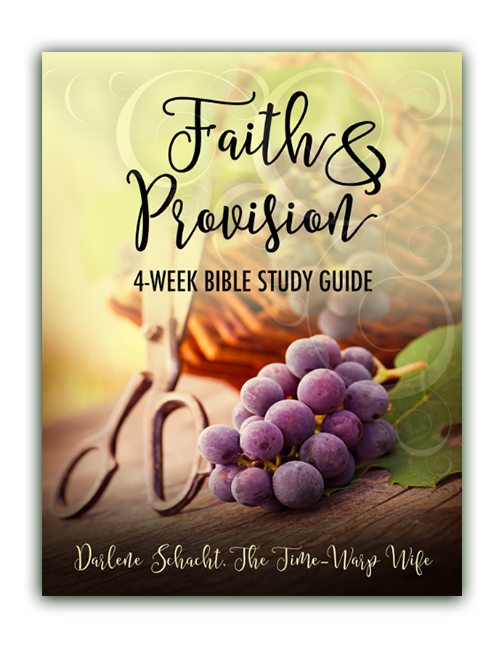 6-MONTH PRAYER JOURNAL – OPTIONAL
It's here!! The 6-month prayer journal is finally ready.
If you would like to buy a copy, it's up on Amazon right now. (affil link)
See below, for a little peek at what the pages look like.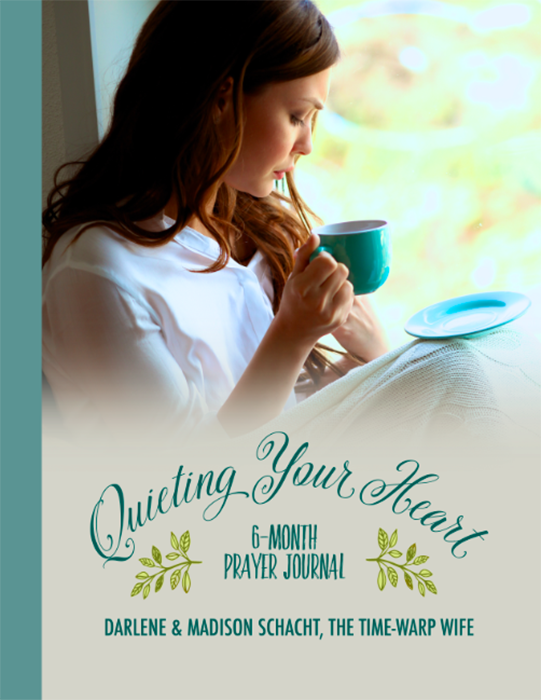 Quieting Your Heart: 6-Month Prayer Journal is designed to strengthen your prayer life and draw you closer to God. The whimsical illustrations and Bible verses throughout make this journal a precious keepsake you'll want to hold on to for years. The journal provides you with space to:
Jot Down a Daily Prayer
Record Your Prayer Requests
Finish the Sentence "Lord, teach me to…"
If you enjoy pretty note books and quiet time in prayer, then you'll love this prayer journal! Please note: this journal is not a devotional. It's a place for you to record your daily conversations with God.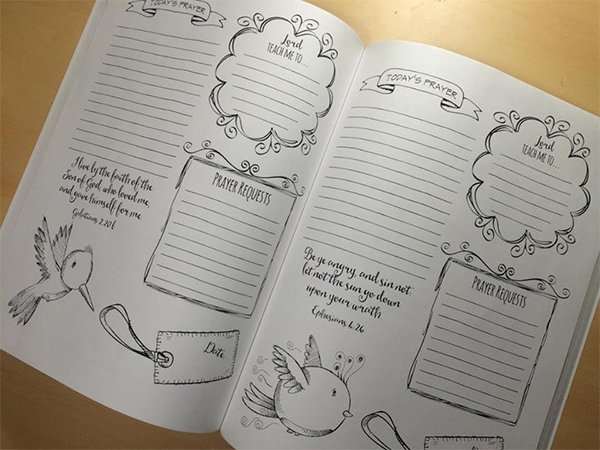 SCRIPTURE CARDS – 7 per week – 28 in total
Click here to view and print this weeks cards:
Week 1 – Page 1  |  Week 1 – Page 2