I'd like to announce an exciting series we have planned for the month of October.
"Praying Through Proverbs" is a 31-day series of prayer.
Our hope is to inspire you to pray for your marriage, and to dig into the word.
My good friend Davonne from The Tidy Mom will be praying along with us over at MarriagePrayers.Today.
I emailed Davonne the other day asking if she'd like to submit a couple of marriage prayers, and she had this fantastic idea to bless us with a series of 31 prayers. Such a beautiful idea!
Every day we'll have a different marriage prayer based on the 31 chapters of Proverbs.
I'd like to encourage you to read along as we make our way through the book of Proverbs together. There are 31 days in the month, and 31 chapters–a perfect fit!
Please note: You won't find the prayers here. All of them will be featured on my prayer blog at MarriagePrayers.Today. Head over there and subscribe so you don't miss a post!
We'll also be journaling through the book of Proverbs together, one chapter each day. If you don't know what Bible journaling is, you can read my post here: "I'm Writing a Legacy Letter, But it's Not What You Think."
The Bible journaling will be featured in our Facebook group where we can all share our notes and artwork throughout the month. Click here to join the community.
If you'd like to take this one step further, you might want to pick up a copy of Courtney Joseph's paperback journal, The Book of Proverbs: One Chapter a Day
It's available on Amazon if you'd like to take a peek at it. I've also posted an image below. Please note, this not a Bible study book, it's a journal.
Inside the journal you'll find:
*An explanation of how to use the signature S.O.A.K. method of the GMG's (Good Morning Girls)
*The GMG Coloring Chart
* The verse of the day each day
* Blank space for SOAKing each chapter of the Book of Proverbs
If you're looking for a journaling Bible, the KJV Journaling Bible is the one that I use. There are other ones on Amazon too. So you might dig around a bit to find your favorite.
Click the image below to read more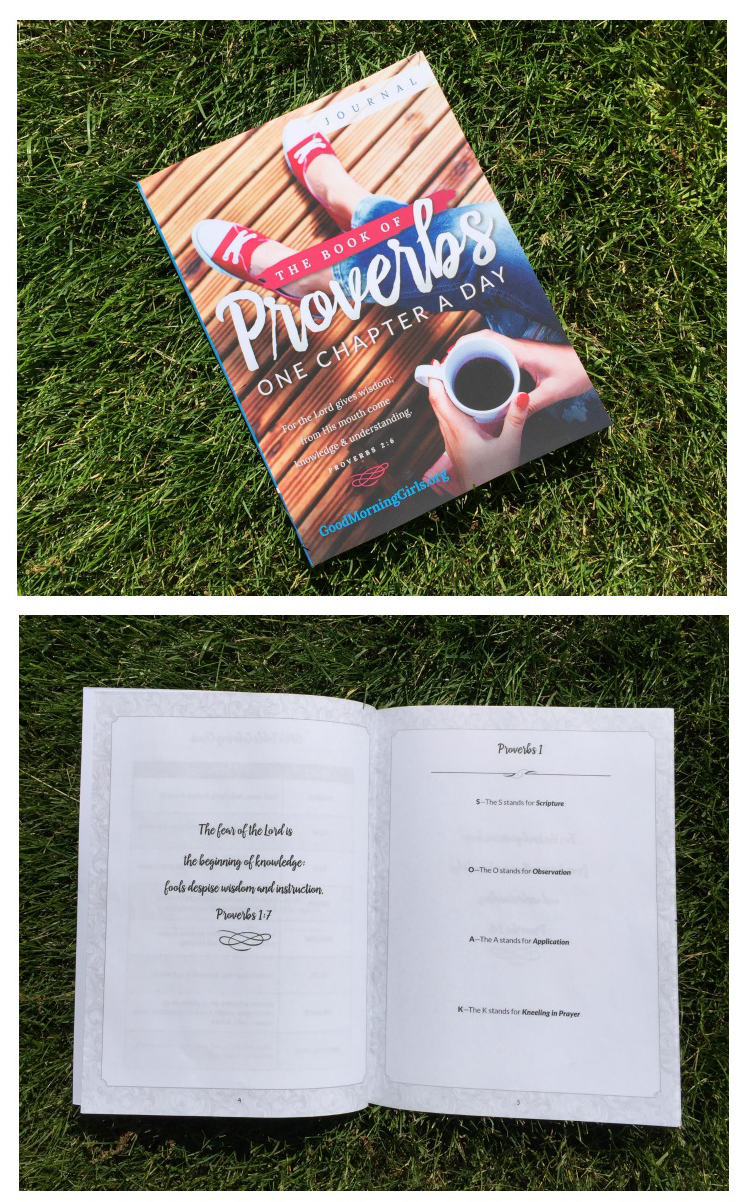 This post contains amazon affiliate links.