Coming April 18th to May 13th–one of our most exciting Bible studies yet, and I'd like to invite you to join us.
"A Virtuous Life" is a 4-week study that leads us through the Bible in search of virtue. What is virtue? Why is it important? And what does the Bible have to say about it? These are just a few of the questions we'll study as we make our way through the four weeks.
Click  here for more details: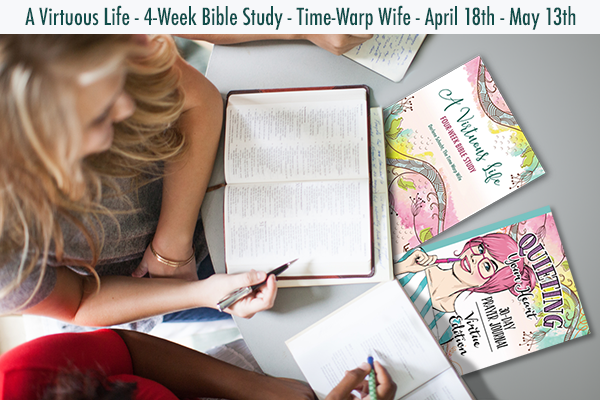 Today and every Tuesday, I want to invite bloggers to link-up any blog posts that will encourage women to joyfully live out their roles as wives and keepers of their homes I'm looking for posts on marriage, parenting, housekeeping, recipes, etc.
All you have to do is enter the direct link from your post into the linky tool below!
I'd also like to ask you to link back here with the Titus 2sday button (below) so that other bloggers can join in too!
Please note that the opinions expressed by the participants are those of each individual blogger and may not necessarily reflect Time-Warp Wife. Wisdom and discretion is advised. Thank you!
Note: If you don't know how to join in, but would like to share your blog post here too, I have created a step-by-step tutorial to guide you along. Click here for instructions.