Would you like to join the Titus 2sday linkup party? Do you need a little direction? If so, I hope this little tutorial will help guide you through.
Step 1. Click the link at the bottom of the post that says, Click here to enter.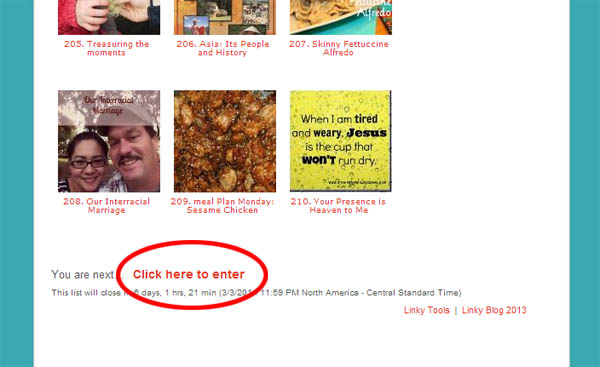 Step 2. Fill out the fields in the pop-up window
The URL in #1 is the web address of your article. It's the "www" address you copy from your browser. On most blogs, you can click the title of each post to get to the exact post page. Then copy that pages URL. Paste it into the form.
#2 – Enter the title of your article.
#3 – Ignore this one
#4 – Choose: let me crop my own image – from web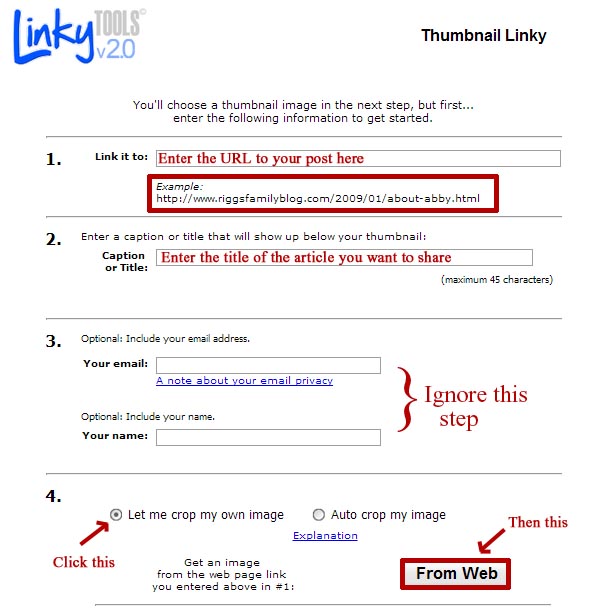 Step 3. Choosing Your Image
From the pop up window, click the image you want to use.
Your image will pop up, prompting you to crop it like you see in the image below.
Once you have decided how you want it to look, click the button that says, "Click Here to Your image"
Step 4. That's it! You're done. A window should pop up telling you that you have entered your post successfully!