10 Marriage Tips I'd Like to Offer Young Couples
After 26 years you learn how to love. But here's the thing… there's always more learning to do, isn't there?
We try and we fail, we bless and we wound, but in it all, and through it all, we're both learning to love.
Looking back on the years, I see where I went wrong–what I could have done better, and what we did well.
Do I have it all figured out? Not a chance. I'm a work in progress, but I've come to learn that marriage is a thousand little things. It's giving up your right to be right in the heat of an argument. It's forgiving someone when they let you down. It's loving someone enough to step down so they can shine. It's friendship. It's being a cheerleader  and  trusted confidant. It's a place of forgiveness that welcomes one home, and arms they can run to in the midst of a storm. It's grace.
And so I have 10 tips that I'd like to offer young couples. I hope they encourage you to love well as you're growing together in grace:
Choose Your Words Wisely – Whether you're frustrated or not, it's important that we use our words wisely. Careless words have the power to wound–encouraging words have the power to heal. Don't fly off the handle and say things you'll regret.
Pray for Each Other Often – Prayer is one of the greatest gifts you can bring to your marriage. Use it as often as you can. The Bible tells us that, "The effectual fervent prayer of a righteous man availeth much." For daily inspiration, visit MarriagePrayers.Today Thousands of couples are using the site every day to encourage each other in prayer!
Fall in Love Over and Over Again – Every day is a new opportunity to fall deeply in love yet again, as you're constantly changing and learning to love in new ways. Work through your differences, and try to find common ground that draws you together.
Weather the Storms Together – Even the longest of roads has an end. Whatever may come, whatever you face, always remember, "this too shall pass."  Lean on God and lean on each other during difficult times.
Put Christ at the Center – Marriage is a beautiful union where two souls become one, but you're not truly complete until Christ is at the center of all that you do. With God, we lack nothing. Without Him, we're left wanting more.
Let Grace Abound – We all have faults–plenty of them–which is why grace is so important in a loving marriage. If you're holding a grudge–if you have unresolved anger between you–release it into God's hands. Let Him start the healing.
Get Past Your Disagreements – You can stew in your anger and hold onto our pride, or you can love with humility, compassion, and grace. Reject the urge to get even or keep a record of wrongs. Exercise patience, and do your best to understand.
Don't Give Up On Each Other – Regardless of how broken your marriage might be, or how bad that fight was, there's always hope. God specializes in miracles. He replaces the stench of death with life. He gives hope where all hope is lost. Grab hold of each other, and grab hold of God.
Choose Joy and Keep Choosing it – Choosing joy—it's a decision that we make every day. Some days it's easy, but some days it takes everything that we have just to muster a smile. When we bring a sense of joy into our marriage we invest in our future. It changes the atmosphere in our home, and it impacts each other in wonderful ways.
Serve Each Other With Gladness and Joy – Learn to give from the heart. Remember our Savior Who came to this earth as a servant and humbled Himself among men. He didn't come to be served, He came to give and to serve.The awesome thing about marriage is that we have differing gifts. We are able to bless each other in unique ways and to serve each other with joy.
There are so many wonderful tips I could share–so many that are still on my mind–but I'll stop here and save the rest for another day!
You are loved by an almighty God,
Darlene Schacht
The Time-Warp Wife
Let's get connected: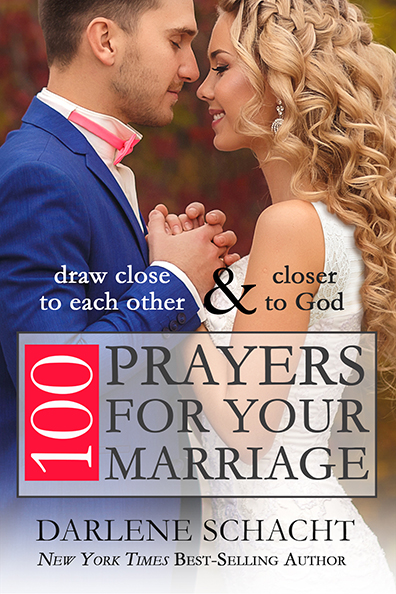 Available now on Amazon!