2 Things Every Marriage Must Have
Quieting Your Heart for the Holidays. Week Four – Part 2  
Opening my Bible I read a warning to women. This gentle advice, packed with wisdom and grace, is timeless and true:
Likewise, ye wives, be in subjection to your own husbands; that, if any obey not the word, they also may without the word be won by the conversation of the wives; while they behold your chaste conversation coupled with fear. Whose adorning let it not be that outward adorning of plaiting the hair, and of wearing of gold, or of putting on of apparel; but let it be the hidden man of the heart, in that which is not corruptible, even the ornament of a meek and quiet spirit, which is in the sight of God of great price. – 1 Peter 3:1-4
Looking to the Greek, I see the word, "Kosmos."
"Whose [kosmos] let it not be that outward adorning of plaiting the hair…"
Interestingly, this same word is translated as "world" 186 times elsewhere in the Bible. This is the one and only time it's translated as "adorning."
Digging deeper, we get a better understanding of the word,  "kosmos." Strong's concordance (G2889) defines it as a harmonious arrangement. It also defines it as the arrangement of the stars, the 'heavenly hosts' as the ornaments of heaven.
A harmonious arrangement is a beautiful sight. There must be an order to our lives that brings glory to God. Our hearts must shine brighter than our appearance ever could.
If you're slipping into the latest fashions, and your hair looks like the pages of Pinterest, but you're not gentle and kind to your husband, you have a heart problem that can't be concealed with lipstick.
We need to ensure that the cup is clean on the inside, before we're concerned with the outside.
Peter talks about two things that are of great price to the Lord. These must be at the center of our hearts, our home, and our marriage at all times.
Meekness
A meek person isn't self-seeking. She's Christ seeking. She walks away from injustice believing in the wisdom and sovereignty of God. She is strength under control, not by her own will but by the power of the Holy Spirit.
A Quiet Spirit
A quiet spirit is sometimes paired with the word "peaceable." She doesn't stir up trouble and knows how to stay calm under pressure. She's non-confrontational, easy going, and even tempered.
I say "she" here because I'm talking to women, and because Peter addresses women in this portion of scripture, but these are qualities that both men and women alike should strive for. Marriages would be stronger, if our emotions were under control, if we trusted in God's plan for our lives, and if we strived to be gentle and kind.
The thing is, we can't change the world and we can't change our spouse, but we can allow God to start changing us.
You are loved by an almighty God,
Darlene Schacht
The Time-Warp Wife
Let's get connected: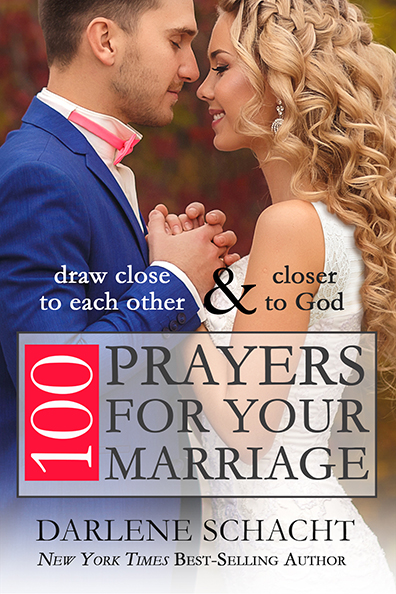 Available now on Amazon!