When I set out to pray for marriages, my intention was to write 365 marriage prayers. Yeah, that's right–365!
After writing about 20 of them, I thought to myself, How can I possibly do this? Won't I run out of ideas? Did I take on too much?
I thought I had exhausted every idea I had: finances, patience, love, friendship, commitment, self-control, communication… What more could I say?
But here's the thing… 175 days later… 175 prayers later… God is still inspiring me to pray each and every day. Without fail, He always provides the words.
If you haven't been to the site yet, click here to visit 365 Marriage Prayers. You can also subscribe to receive the prayers daily (the sign up form is in the sidebar at the site).
In the past six months, I've received countless letters from couples who tell me that they're taking the challenge to pray for their marriage. I'm hearing success stories, and I'm confident that God is at work in your marriages. Hallelujah!!
If you already pray for your marriage everyday that's awesome, but if prayer isn't something that's a regular part of your marriage then I challenge you to make this change today. You won't be sorry.
I just revamped the site about a week ago, and added something I think you'll enjoy–a huge list of categories! Anytime you want to pray for your marriage, click onto the site and browse the categories. I think you'll find them encouraging!
For those of you who prefer to curl up in bed with your sweetheart and open a book–or you want to pass them on to a couple you know–I also have the first 100 Prayers in paperback format. You can find the book at Amazon by clicking the image below.
Click here to visit 365 Marriage Prayers.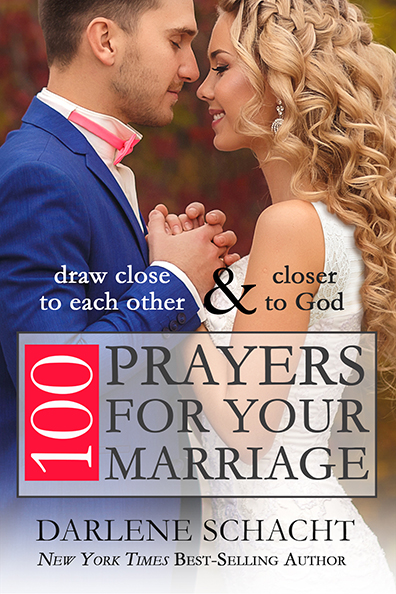 Click here to view the book on Amazon