This week we'll be studying chapter 2, "The Feast of Unleavened Bread." Due to the timing of this feast, it's often grouped together with the Passover, and in fact, it's sometimes mistaken for Passover. The fact is that this 7-day feast begins the day after the Passover. The preparation for this feast, however, will often begin a few weeks prior to Passover as believers undertake a deep cleaning process to rid their homes of any and every trace of leaven.
As you dig into chapter 2, I pray that you will enjoy it as much as I did! I was captivated by the connection between this feast and Jesus cleansing the temple, and I loved the relationship this feast had to the life of Isaac and Abraham! In fact, after we finished writing the book, I continued to find traces of this particular feast in the book of Genesis. I'll share more about that on Friday.
Don't forget to tune in right here on Wednesday for our video lesson as I sit down for a chat with Pastor Dan.
Subscribe so you don't miss a post: Click here


Suggested Reading for This Week: 
Chapter 2 of:
The Beauty of Jesus Revealed in the Feasts.
Galatians 5
Genesis 21:1-20
NOTE: The book and the study guide are available for purchase at Amazon.
You can find both the book and the study guide on Amazon: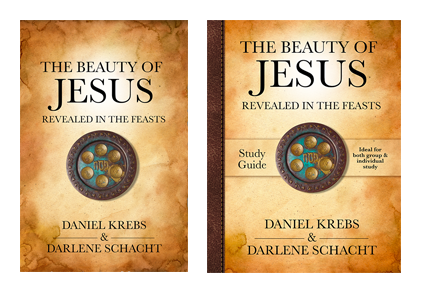 Click here for the book, and here for the study guide

FAQ: How do I participate in this study? 
On Monday of each week, I'll post a couple of printables here on the blog for you. It's also on this day that you start reading your chapter for the week. Throughout the week, you can fill out your study guide at home.
On Wednesdays, I'll post a video for you here on the blog as Pastor Daniel Krebs and I sit down to discuss each chapter. We have a separate video for each feast, which is about 45-minutes long. These videos are amazing! If you haven't done so already, subscribe to my blog so you don't miss them: Click here
On Friday afternoons, I'll post my answers to the questions from the study guide. I'd like to also invite you to join me at that time for a discussion on Facebook. You can find my facebook page here: @TimeWarpWife

Recipe for Unleavened Bread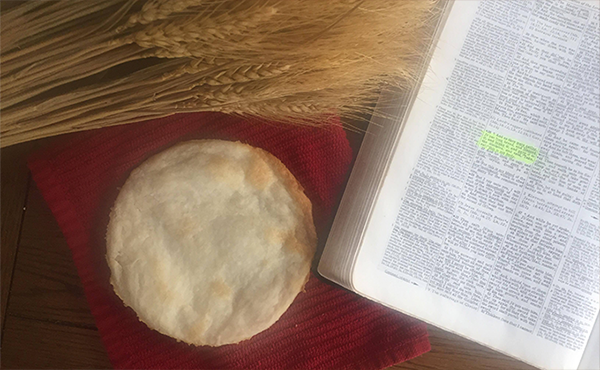 Breaking bread with our guests in the celebration of communion holds some of the most intimate times we've shared with friends. I love it when my friends and I head into the kitchen to bake bread, while the men fellowship in the other room. I've never made it before guests arrive because I love sharing in the entire preparation with my sisters in Christ. It takes only about five minutes to prepare and about 10 minutes to bake in the oven.
It's a beautiful way to remember the gift of our Lord Jesus Christ and to celebrate our faith as one body, at Passover, or any other time of the year.
Preheat oven to 425 degrees
Ingredients:
1 cups of flour
1/3 cup of oil
1/3 cup of water
a pinch of salt
Combine ingredients. Oil the surface of a cookie sheet, as well as the palms of your hands, and then divide the dough into two balls.
Press or roll each ball flat onto a cookie sheet. Cookie-cut it with a bowl if you'd like to shape a perfect circle (I like to do that).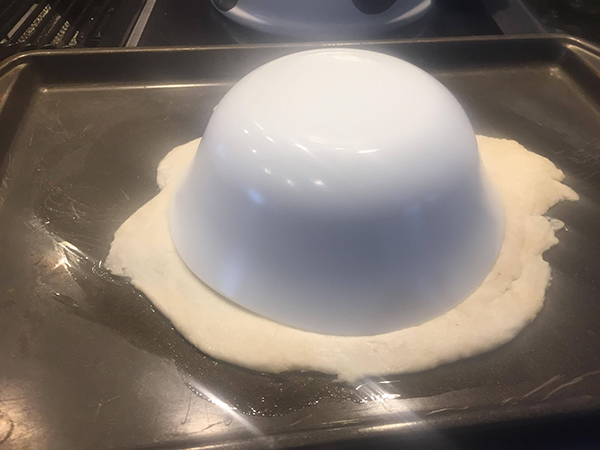 Bake for 8-10 minutes, until edges are slightly brown.
P.S. 1 Corinthians chapter 11 is always a great chapter to read along with communion.
Free Printable
Click here to view and print a PDF copy of this recipe, or click this image below.