Song of Solomon Marriage Prayer Series – and a Titus 2sDay Link-Up Party!
I'm excited to announce a week-long prayer series hosted by my friend and fellow blogger, Davonne Parks, The Tidy Mom. Please note, the series will not be posted here. They will be at the prayer blog: MarriagePrayers.today
Spring is right around the corner, and as flowers poke out of the ground and birds noisily prepare their nests, let's bring a newness back into our marriages as well.
To do so, take a few moments to reflect back on when your relationship with your spouse was just budding – do you remember the butterflies in your stomach, the excitement, and the passion? Can you recall a time when the smallest touch or the sound of their voice made your heart thud?
You may have even spent the rest of the day mentally replaying every word and emotion in your mind. You could probably think of little else and you likely did whatever it took to be together, even if it was only for a few minutes.
But the newness eventually wore off. Bills. Sickness. Jobs. Houses. Difficult and repetitive things crept in until marriage began feeling mundane. Stale. Undesirable even. Soft whispers of longing turned into bitter mutterings of annoyance. Once endearing traits began feeling like barely tolerable character flaws.
The problem? You've left your first love. You've forgotten how your heart fluttered and your knees quivered the first time your fingers intertwined. You're no longer remembering the way your entire body responded the first time your lips brushed against each other.
It's so easy to forget the good. The way she cooked your favorite meal to celebrate a special occasion. Or how he rubbed your back as you hovered over a toilet in sickness.
It's easy to forget the romantic walks, the pleasure in a mere kiss, and a time when simply watching a movie or working on a project together felt electrifying.
It's time to bring the passion back.
So starting Sunday, we're going to do just that. Davonne will write the prayers and post them on my daily prayer blog: MarriagePrayers.today. You read the chapters – one per day in the Song of Solomon.
How to Join the Song of Solomon Marriage Prayer Series:
Subscribe to MarriagePrayers.Today so you won't miss a single post – the series will begin this Sunday March 13th and run for 8 days.
Pray for your marriage daily. Pray by yourself, pray together, pray with a friend, pray when you're washing dishes or folding laundry… Use every opportunity to pray for your marriage and spend time with the Lord.
Spend 60 seconds each day doing something romantic for your spouse – you could send a flirty text, extend a full-body hug with a passionate kiss, serve him his favorite beverage, or turn down the sheets.
Invite your spouse to join you. But even if you need to do this challenge solo, we would love for you to join in.
Visit MarriagePrayers.Today starting this Sunday, March 13th to pray through the Song of Solomon.
Your marriage is worth it.
About the Author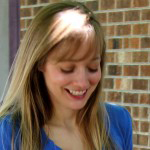 Known as The Tidy Mom, Davonne Parks authors an inspiring blog where she encourages women to create an organized home environment that's conducive to life, love, laughter, and warm memories. Married 11 years, she and her husband Nathan homeschool their two children and run a thriving business together. Read Davonne's marriage testimony here, where she shares her heart for praying and growing as a couple. You can also check out Davonne's three inspiring eBooks, including Chaos to Clutter-Free, as well as subscribe to TheTidyMom.com to receive homemaking encouragement and motivation.
Want to record your prayers in a beautiful journal? Check out Quieting Your Heart: 6-Month Prayer Journal. It's brand new on Amazon!
Quieting Your Heart: 6-MONTH PRAYER JOURNAL
It's here!! The 6-month prayer journal is finally ready.
If you would like to buy a copy, it's up on Amazon right now. (affil link)
See below, for a little peek at what the pages look like.
Quieting Your Heart: 6-Month Prayer Journal is designed to strengthen your prayer life and draw you closer to God. The whimsical illustrations and Bible verses throughout make this journal a precious keepsake you'll want to hold on to for years. The journal provides you with space to:
Jot Down a Daily Prayer
Record Your Prayer Requests
Finish the Sentence "Lord, teach me to…"
If you enjoy pretty note books and quiet time in prayer, then you'll love this prayer journal! Please note: this journal is not a devotional. It's a place for you to record your daily conversations with God.
[otw_shortcode_button href="http://amzn.to/1TYYADl" size="medium" icon_position="left" shape="radius"]BUY NOW [/otw_shortcode_button]
Today and every Tuesday, I want to invite bloggers to link-up any blog posts that will encourage women to joyfully live out their roles as wives and keepers of their homes I'm looking for posts on marriage, parenting, housekeeping, recipes, etc.
All you have to do is enter the direct link from your post into the linky tool below!
I'd also like to ask you to link back here with the Titus 2sday button (below) so that other bloggers can join in too!
Please note that the opinions expressed by the participants are those of each individual blogger and may not necessarily reflect Time-Warp Wife. Wisdom and discretion is advised. Thank you!
Note: If you don't know how to join in, but would like to share your blog post here too, I have created a step-by-step tutorial to guide you along. Click here for instructions.