Submission Isn't a Four-Letter Word
The other day I was sitting here watching "The View." Don't get me wrong, I'm not a big fan of "The View." It gets under my skin. I cringe, and I walk away from it wondering how this world has gotten this bad. But my friend is a new co-host, and so I recently started taping it, to watch what she has to say.
The other day, the topic of feminism came up. They wanted to simplify the word to "having self pride." They went on to define feminism as "political, economical, and social equality of the sexes." And yes, that's the basic definition of the word.
But here's the thing, the question isn't whether or not women are equal to men. That's simple.
The Bible reminds us that men and women are equal when it says, "There is neither Jew nor Greek, there is neither bond nor free, there is neither male nor female: for ye are all one in Christ Jesus." – Galatians 3:28
Let's start asking the tough questions–are you willing to submit to your husband according to the will of God? Are you willing to let your husband lead your family in accordance with God's will?
Wives, submit yourselves unto your own husbands, as unto the Lord. For the husband is the head of the wife, even as Christ is the head of the church: and he is the saviour of the body. – Ephesians 5:22-23
One of the most beautiful friendships recorded in history was that of David and Jonathan. 1 Samuel chapter 18 tells us that that the soul of Jonathan was knit with the soul of David, and Jonathan loved him as his own soul. (v. 1)
Jonathan had every reason to dislike David. He was heir to the throne. He knew that David would be wearing the crown that was intended for him. David was getting all the attention he wasn't. But rather than be jealous or fearful, demanding or proud, Jonathan stepped aside to serve David as his lord and king.
He stripped himself of the robe that was upon him, and gave it to David, and his garments, even to his sword, and to his bow, and to his girdle. (v. 4)
This was a symbol of their covenant. Jonathan stripped himself of everything to become a servant.
I got to wondering how many times I wanted to step over Michael on my way to the top. How many times have I put my pride before his heart? How many times have I put my right to be heard before the good of our marriage? How many times have I resented him because I didn't get my way?
Then I look to the scripture and I'm gently reminded of this,
For after this manner in the old time the holy women also, who trusted in God, adorned themselves, being in subjection unto their own husbands: even as Sara obeyed Abraham, calling him lord: whose daughters ye are, as long as ye do well, and are not afraid with any amazement. 1 Peter 3:5-6
Sarah stepped down for the good of her marriage. Taking on the form of a servant, she allowed her husband to lead.
This isn't about equality of men and women. Jonathan was equal to David in every way–even more so because he was in line for the throne. Jonathan recognized the fact that God chose David to be a leader. He was humble enough to step down when he could have stepped up.
In the New Testament we see that Jesus stripped Himself of everything and took upon Himself the form of a servant, which led to the cross.
 Let this mind be in you, which was also in Christ Jesus: Who, being in the form of God, thought it not robbery to be equal with God: but made himself of no reputation, and took upon him the form of a servant, and was made in the likeness of men: and being found in fashion as a man, he humbled himself, and became obedient unto death, even the death of the cross. – Philippians 2:5-8, KJV
Was Jesus equal with God? Absolutely. But the will of The Father was more important to Him than equality was. The NIV words it this way, "[Jesus] did not consider equality with God something to be used to his own advantage." 
With that in mind, let's close with this thought. The next time you're angry stop for a minute and ask yourself, is my right to be angry more important than my desire to follow God's will? Is my equality more important than God's will for my marriage? 
And finally ask yourself this. How can I be an encouraging wife? How can I encourage my husband to lead? 
You are loved by an almighty God,
Darlene Schacht
The Time-Warp Wife
P.S. If you're looking to find out more about a husband's role in marriage, and how submission might play out in his life, John MacArthur has a great sermon you can check out. Click here to watch it.
Let's get connected: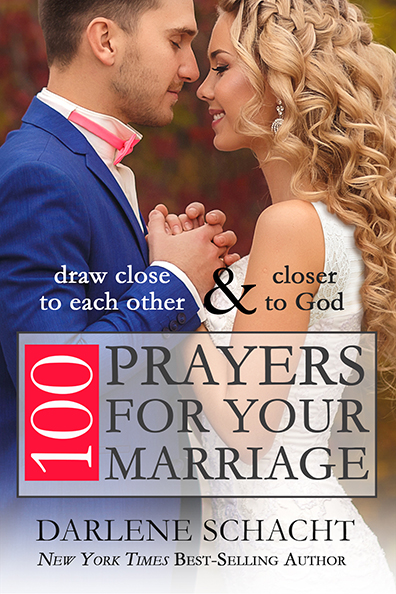 Available now on Amazon!