The Number One Reason that Marriage is Tough
It's often been said, "Don't pray for patience, because you'll get trials. Don't ask for patience if you don't want tribulation."
And that's true. We don't want tribulation. Who wants to be put through the fire? I don't, but I know that it's good my soul.
Looking at the Bible, I can't help but notice the many people who were broken before God used them. It's astounding to see just how many were brought down to their knees before God lifted them up.
Joseph was thrown into a pit and sold into slavery by his brothers.
Moses beat an Egyptian to death and hid the body in the sand. When Pharaoh heard what Moses had done, he tried to have him killed.
Samson lost his strength. He was broken, humiliated, blind, and in bondage.
God wrestled with Jacob and put his thigh out of joint before he called him, "Israel" (who prevails with God)
Ruth lost her husband. She left behind her home, and her people.
David was a murderer, and an adulterer. He lost his infant son.
Peter denied Christ three times on the night of His death.
The disciples fell asleep when the Lord needed them most.
Paul was stricken with blindness for three days before his conversion.
In sermon #2282, titled, "David's Prayer in the Cave," Charles Spurgeon writes, "Is it not a curious thing that whenever God means to make a man great, He always first breaks him in pieces?" And he goes on to say, "I want to comfort you by showing you that this is God's way of making something of you. He is digging you out! You are like an old ditch—you cannot hold any more—and God is digging you out to make more room for more Grace. That spade will cut sharply and dig up sod after sod, and throw it to one side. The very thing you would like to keep shall be cast away and you shall be hollowed out, and dug out, that the word of Elisha may be fulfilled, "Make this valley full of ditches. For thus says the Lord, You shall not see wind, neither shall you see rain; yet that valley shall be filled with water." You are to be tried, my Friend, that God may be glorified in you!
Every marriage goes through some ups and downs. Every couple has their fair share of trials. If we hope to get through them together, we need to be tried because we need to grow in patience, perseverance, and faith. The reason that marriage is tough is because empathy, compassion, and grace are best understood by those who have gone through the fire. If we hope to give love, we must first become students of love.
As much as we hate trials, they promote spiritual growth. They have the potential to draw us closer together and closer to God. Therefore scripture instructs us to be thankful for them.
If we run from our trials or choose the easy way out instead of choosing the right way to live, we miss out on the blessings of a mature life in Christ.
So maybe you're sitting there today wondering why you're going through this tough time. Maybe you're wondering why marriage is tough, why friendships are hard, or why you've been let down time and again…
Maybe it's time to thank God that you're growing in grace. Maybe it's time to learn something from this trial instead of running from it. And maybe this is an opportunity to grow closer to God and closer together.
You are loved by an almighty God,
Darlene Schacht
The Time-Warp Wife
Let's get connected: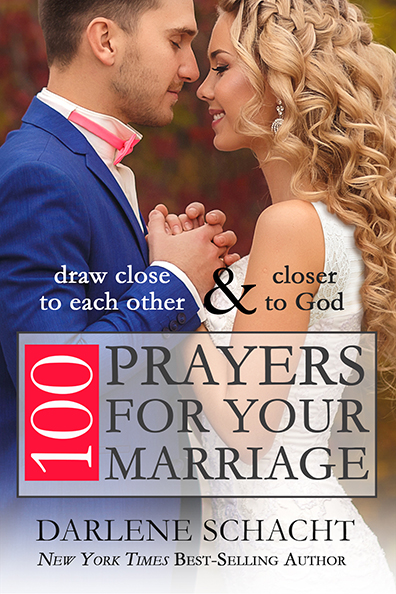 Available now on Amazon!